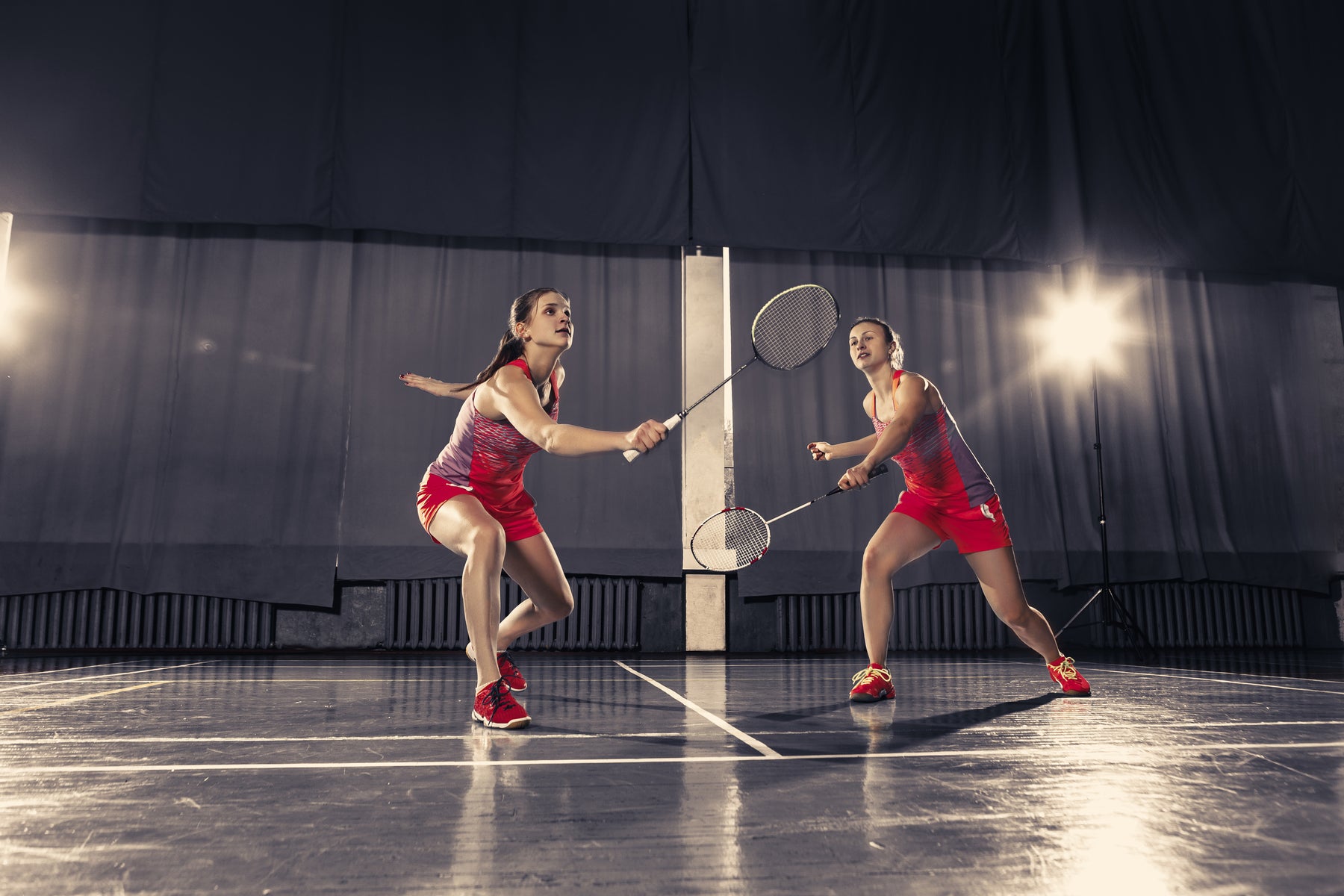 Competitive Badminton in the USA: What's it Like?
Badminton is an amazing sport to play with your friends. It's easy to pick up a racket, head to a gym, and just start playing! However, at a certain point, you may get the feeling that you want to play more seriously or compete in some tournament. You might be wondering what types of competitions you can participate in, how to find them, and more.
Thankfully, you don't have to be a professional level player to play tournaments in the USA - there are competitions around the country for players of all skill levels! Read more to find out how to participate in tournaments in the USA.
Amateur Level Tournaments
If you aren't a high-level or professional level player but still want to participate in some amateur tournaments, this is the section to read. Around the country, many local gyms, clubs, or even colleges host tournaments that are rated by skill level - A, B, C, D, and sometimes E. A would be the highest level, where some top players in the area or even retired professionals play, whereas D and E would be the lowest level, aimed towards recreational and newer players.
Unfortunately, it's not always easy to find these tournaments in your area. Most of these tournaments will be found by word of mouth, flyers at a local gym, or the gym's webpage or social media pages. It might be a good idea to frequently check these (every month or two) to see if there are any updates!
Open Level Tournaments
Open tournaments are somewhat similar to amateur level tournaments, but they normally feature an "Open" flight (some tournaments may still name it "A"). The focus of these tournaments are to attract high level players to come and compete, normally for a large cash prize. Spectators are able to watch these and enjoy the high level play, something they might not see normally during open gym or practice.
These tournaments are more widely announced and if you are at this level, you are likely in the communities that would hear about it. Otherwise, again, frequently check large club's social media or webpages for any updates on these tournaments. The large cash prize generally attracts many top players across the country to compete.
Junior Tournaments
If you are still a Junior player (Under-19 years old), you may be interested in participating in tournaments to other players of your age. Thankfully, there are many types of tournaments for juniors to play in, ranging from local, to regional, to even national level tournaments.
Most of the larger regional and national tournaments can be found on USA Badminton's event calendar (https://usabadminton.org/events/usab-event-calendar/), and local tournaments are normally set up by clubs.
If you are a junior trying to prove yourself to the nation, we highly recommend playing as many of these tournaments as you can!
Collegiate Tournaments
Unfortunately, badminton is not yet an NCAA sport so the Collegiate level badminton is played as a Club sport. This means, each individual college team is in charge of the schools they play, how much they compete, and more.
There is no one-size fits all answer for Collegiate tournaments, but many colleges opt to play schools in their area over the course of the school year, and cap it off with a regional tournament for all the colleges in the area.
Collegiate badminton has some competition opportunities, but still has a lot of room to grow.
Adult or Professional Tournaments
If you plan on playing badminton professionally, your goal may be to reach for the Olympics or just to represent your country in these tournaments. In the USA, there are not many "professional" or circuit like opportunities to play. In this case, we will be looking at more International tournaments to bring up your international ranking and to play against players around the world.
The official calendar and more information about international tournaments can be found on the BWF Website (https://corporate.bwfbadminton.com/events/calendar/).
Competitive Spirit is Necessary
Competition always brings out the best in people. We see players improve through the course of a tournament, and we see their best (and worst) moments during crucial points in a game. If you want to take your game to the next level, you must participate in tournaments and win or lose, you will gain something.
If you need some more gear to prepare for your future competitions, be sure to shop around our store and pick up something new. Thanks for reading this article and we will see you all in the next one!