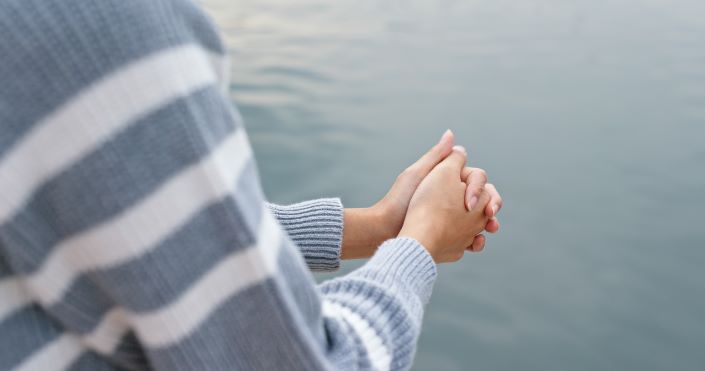 How to: beat pre-game nerves. Don't be nervous, it's only a game!
It's entirely possible for badminton players to seem calm and collected before beginning a match. However, nerves can creep up on the best of us! 
At that point, it might seem as though the hours spent in strenuous training are inadequate to overcome their opponents. All emotions become tainted by nervousness, and players begin to tell themselves that they will lose a match that they have not even started yet. 
It appears that everything is going wrong at the moment. But this is to be expected! The emotions a player feels as he or she is about to play his first match in the competition are perfectly normal, especially if it is the player's first time participating.
It is possible for a player to lose a game by being nervous. It is impossible for a player to perform at his or her best when he or she feels nervous. Compared to his normal training sessions, the heart beats faster and players begin to feel tired almost immediately.
Nervousness is the cause of all this. Has this ever happened to you? You can reduce nerves while playing badminton by doing a few things:
1. Do not give up! It is important to keep up the essence of positive energy. If you don't believe in yourself, then who will?
2. Be confident in yourself! Avoid being intimidated by the reputation of your opponent - what is the worst that could happen? The fact that you have an opportunity to showcase your talent in the form of a well-loved sport, you should feel on top of the world!
3. The night before the competition, prepare yourself mentally. Give yourself a pep talk and figure out techniques that you can use to showcase your strengths. In this way, you will boost your own confidence and focus on the strengths that you have to beat your opponent!
4. Pay attention to what you are doing, not what others are saying. People may try to influence you by telling you it is impossible to win over someone who is better than you. In this world, nothing is impossible. Remember that!
5. As soon as you step onto the court, decide what you want to accomplish. Decide what it is you want, then work towards it.
6. Before you start the game, do something that will relax you. A soothing piece of music can calm your nerves, or spend some time with those that you love. You have to feel entirely grounded before you enter the court - it is all about you!
It's okay to be nervous while playing badminton sometimes. Even negative influences can be changed into positive ones. Having a positive attitude is key.
Nervousness can sometimes lead to a person's victory, but if they are unable to control their nerves and give in to it, they'll lose half the battle before it has even begun.
No matter how many times we step onto the court to play, we can never completely eliminate nervousness. Improvement doesn't come from eliminating nervousness, but from managing it and using it to your advantage.