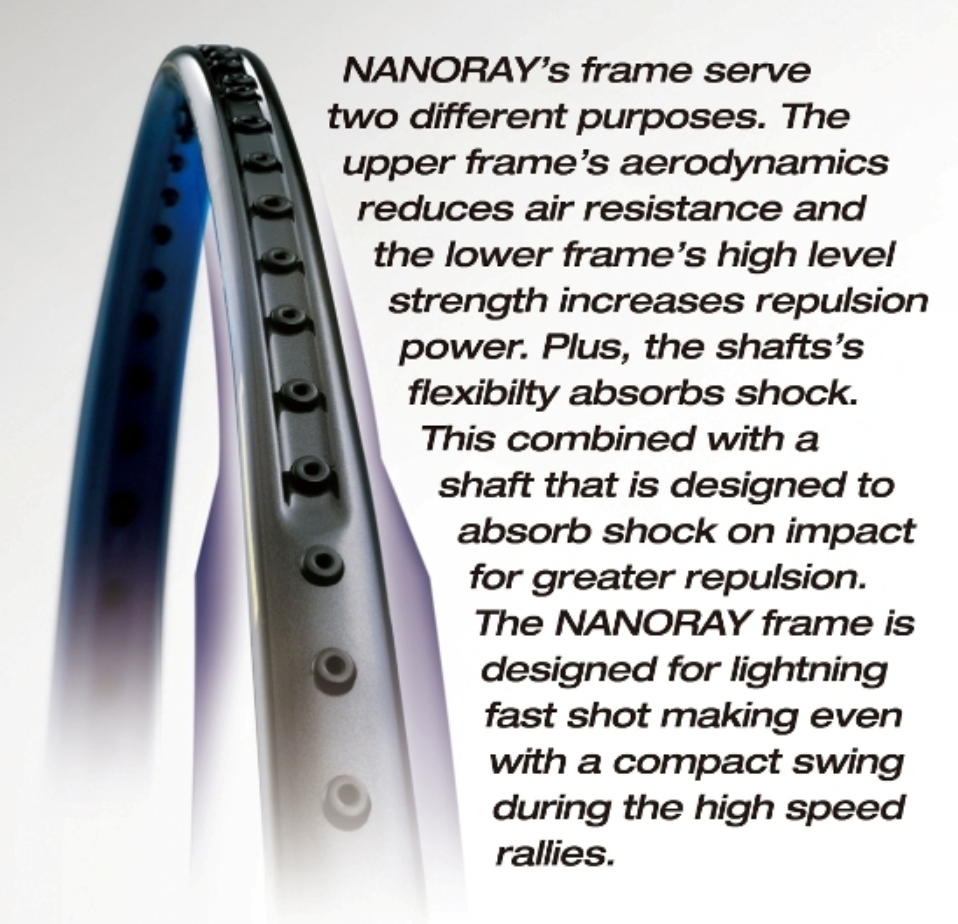 The Yonex Nanoray 10F badminton racket, a surprisingly good badminton racket
The Nanoray 10F badminton racket is available in 2 colors. It is one of the most popular badminton rackets in the market and the best selling badminton racket for
Badminton Warehouse. What makes it so special?
Economical: At $50, the Nanoray 10F badminton racket is economical.
Maneuverable: With a headlight frame, it is extremely maneuverable and easy to handle. Beginners to intermediate players like its isometric head shape for a larger sweet spot, a key factor for beginners and intermediate players who are learning and enhancing their technique.
Durable: The Nanoray 10F is an extremely durable badminton racket and can last for a long time.
Decent Power and accuracy: For a headlight badminton racket, the Nanoray 10F badminton racket packs quite a punch. Clears are accurate and deep. It feels like an expensive Yonex badminton racket
That said, no badminton racket is perfect and the Nanoray 10F badminton racket is no different.
Strings: The factory strings are adequate but not perfect. You can use them initially, but if you re-string it with the Yonex BG65 or Nanogy 95, it feels and plays quite a bit like the Nanoray 800 badminton racket.
Not perfect for singles: Although the power and control are decent, it lacks the overall playability of a singles racket. If you prefer to play singles, consider the Nanoray 20 badminton racket, also headlight but with a 3U frame.
Summary - If you are a beginner, intermediate or even advanced player looking for an inexpensive backup to your expensive Nanoray badminton racket, make sure you consider the Nanoray 10F badminton racket. You will be pleasantly surprised by its overall playability.

Other rackets to consider in this price range:
1. Yonex Nanoray 20 Badminton Racket
2. Victor Ultramate Badminton Racket
3. Victor Hypernano DF08 Badminton Racket