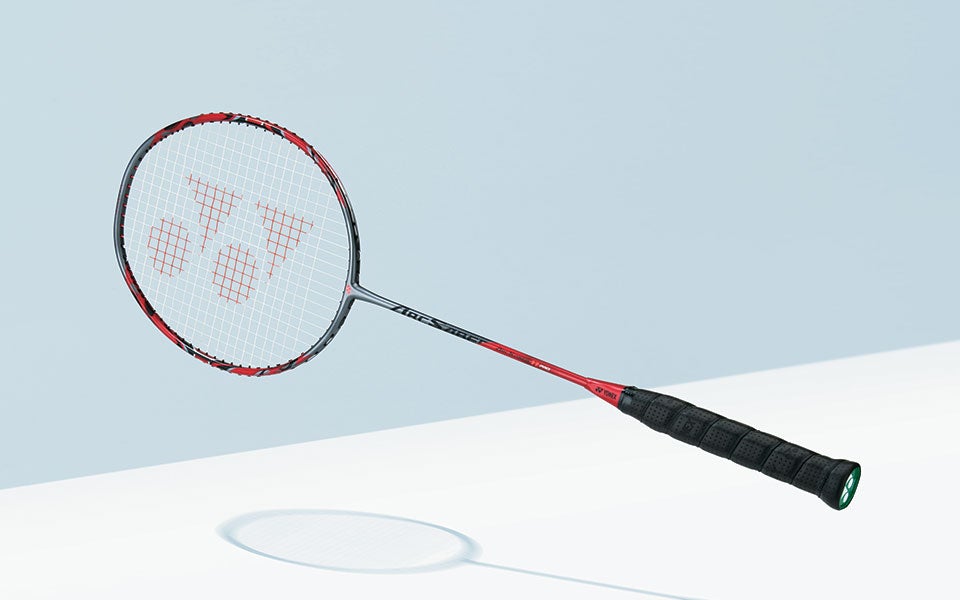 Yonex ArcSaber 11 Pro, a refined version of the ArcSaber 11
Yonex Arcsaber 11 Pro 2022 - Full Review
Yonex constantly innovates and develops high-end rackets that we all love. The Arcsaber series, in particular, has seen many years of success, especially with Taufik Hidayat, a legendary Indonesian singles player.
Today, we are going to take a look at their newest release, the Yonex Arcsaber 11 Pro, an upgraded return of the original Yonex Arcsaber 11. Coming in a beautiful red and pearl shade, players will definitely want to give this racket a shot!
Yonex Arcsaber 11 Pro: Overview
Top players such as Sapsiree Taerattanachai from Thailand (World #1 in Mixed Doubles) and Aaron Chia from Malaysia (Tokyo Olympics Bronze Medalist) have already decided to use this racket, showing that professional players have adopted and are excited to use the latest racket.
With new sport-enhanced playability in the racket, the racket allows players to have a more controlled offense by giving a few extra milliseconds of shuttle contact time to allow for more precise shot making abilities.
To learn more, make sure you check out our product page on the Yonex Arcsaber 11 Pro.
Yonex Arcsaber 11 Pro: Specifics
Now that we've covered a quick look at the overview of the racket, let's take a more in-depth look at some of the specifics.
Racket Frame
As we briefly mentioned above, the new Arcsaber rackets come with the control assist bumper to help athletes have better control on their shots. There is also a material (Pocketing Booster) that helps the racket's frame control the shot and provide better accuracy for players.
Additionally, the cross sections of the frame come with additional grooves that help increase stiffness, whereas the sides are more flexible and give improved shuttle control. The frame head dimensions are still the same as the Arcsaber 10 though, so you can expect some familiarity if you are used to using Arcsaber rackets.
Sweet Spot
Although the dimensions of the frame are the same, the sweet spot of the new Yonex Arcsaber 11 Pro is actually increased. With a larger sweet spot, it will come much easier to hit high quality shots, especially for beginner and intermediate level players.
With the larger sweet spot and the adjusted racket frame above, you will find it much simpler to play a control game, especially a controlling offense game.
Grip & Feel
The racket is designed to be comfortable in your hand and the built-in solid feel core helps to reduce any vibrations when you make contact with the shuttle. The entire racket also feels somewhat light, which helps with shock absorption during contact and helps the whole playing process just feel much more natural and smooth.
Get One Of Your Own
By all accounts, the new Yonex Arcsaber 11 Pro is a great racket suitable for players of all levels - from beginners to professional level players. With all the new enhancements of the racket, it would be a great choice for you to pick up next time you're around shopping for a new racket.
Make sure you check out our product page to learn more about the racket.