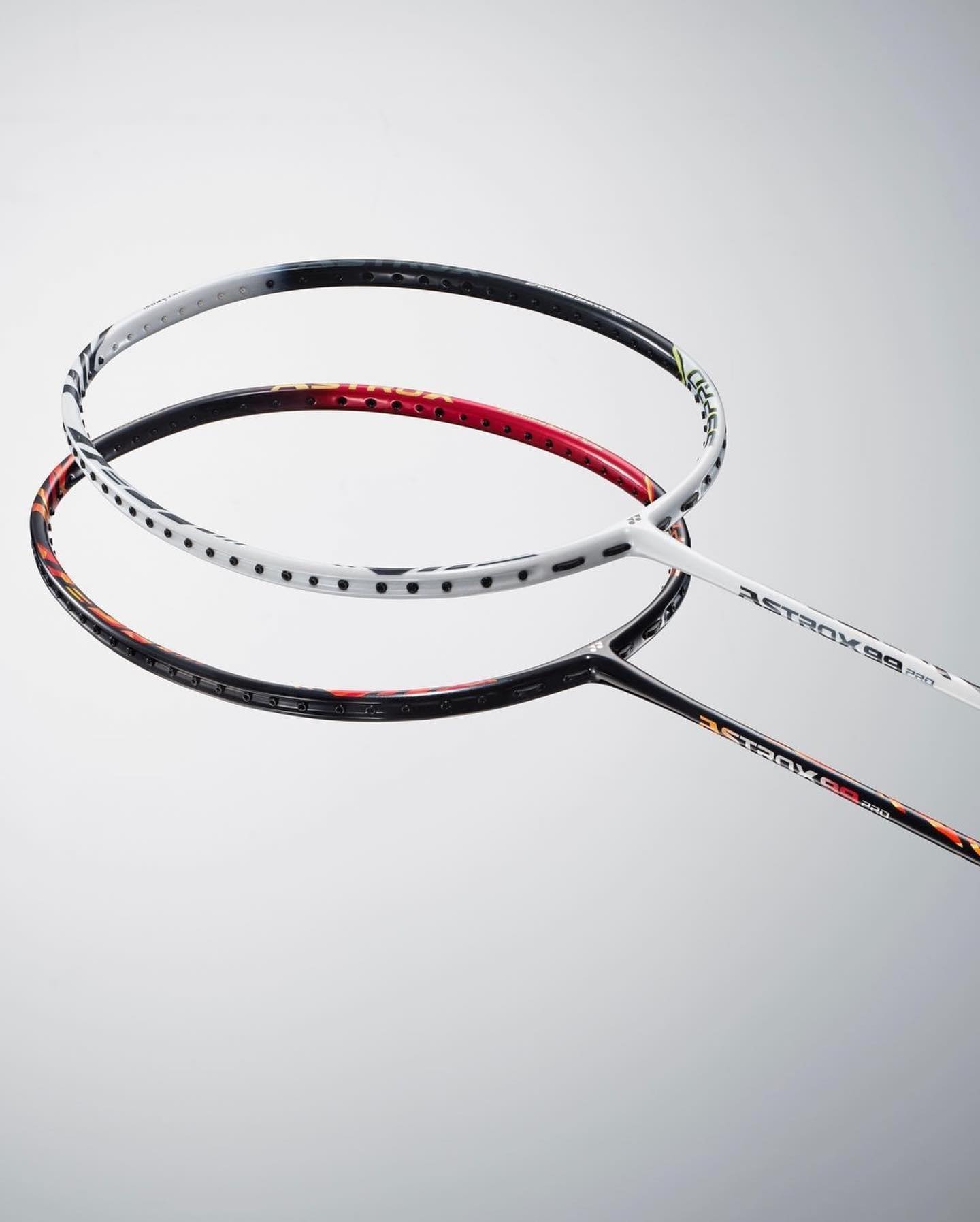 Introducing the Astrox 99 Pro Badminton Racket!
Yonex just announced the upcoming Astrox 99 Series in collaboration with the World No. 1 Men's Singles player, Kento Momota. Just like the previous Astrox 88 S/D series models, the Yonex Astrox 99 Series will also come in Pro, Tour, Game, and Play models.
New Astrox 99 Overview
COLORS: Available in 2 exciting colors, White Tiger and Cherry Sunburst in both 4U and 3U versions.
The Astrox 99 is a head-heavy racket that is known for extremely powerful smashes. With additional innovations, the new Astrox 99 series will also have a great feel for defensive shots and help players play a better all-around game. Let's take a look at some of the specifics!
Power-Assist Bumper
This racket series has a heavier weighted bumper on the top of the racket which lets power transfer quicker and more easily to the shuttle. This allows for an easier way to generate power on the hard shots.
Rotational Generator System
Larger grommets on the sides of the racket allow more string movement and makes it easier to play defensive shots with better control. Players should not worry that this racket is only for offensive power shots.
Modified Isometric Frame Shape
This allows for a larger sweet spot, giving you more room for error. You should feel that more of your shots have a smoother hit and you have an easier time staying consistent with all your different shots.
For the full details of the upcoming racket, be sure to check the full Yonex announcement, check here: https://www.yonex.com/news/badminton/new-astrox-99-the-power-to-reset-and-resolve/