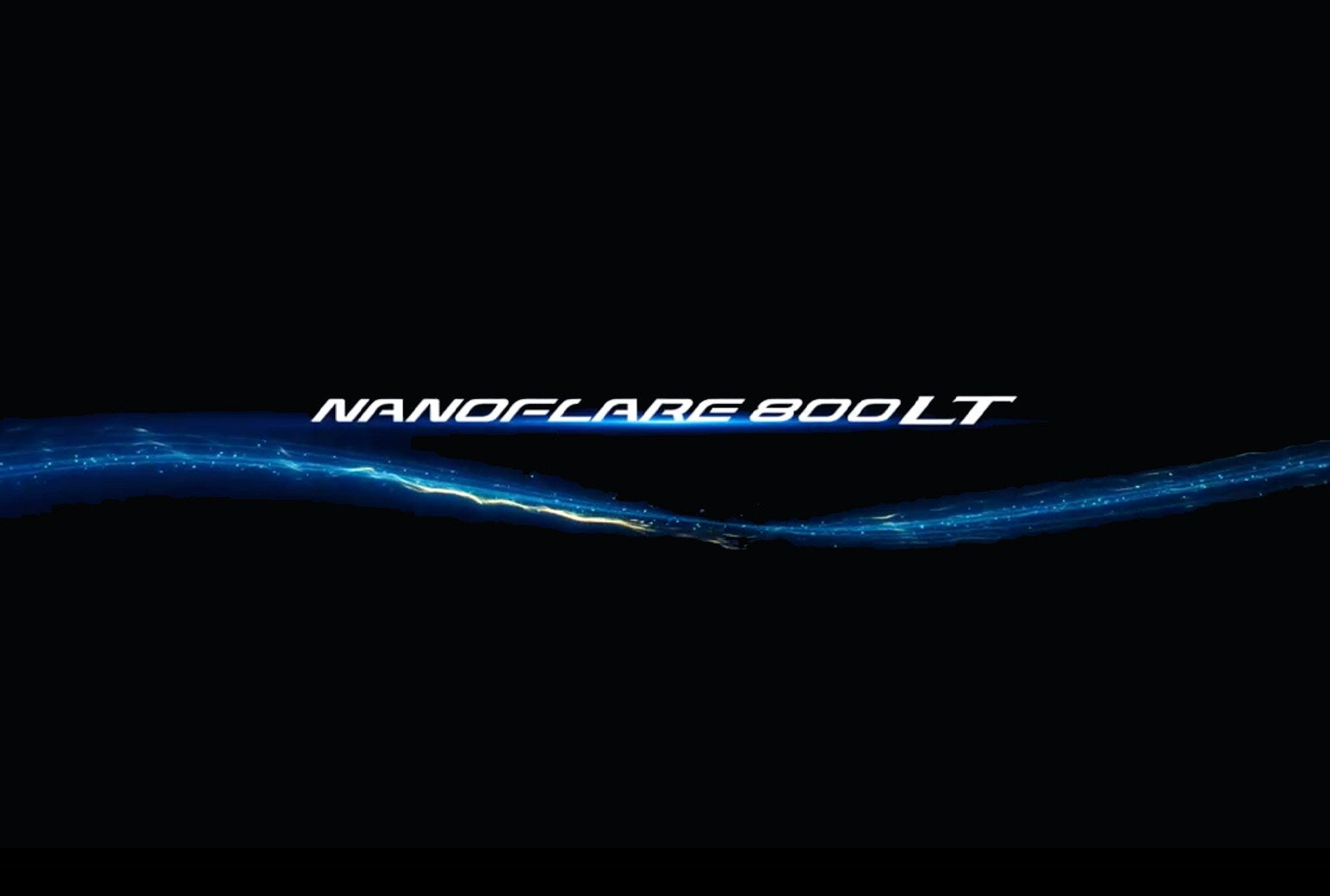 Yonex Nanoflare 800LT badminton racket, a more maneuverable Nanoflare 800
Introducing the new NANOFLARE 800 LT badminton racket, a lightweight derivative of the NANOFLARE 800 badminton racket.
The NANOFLARE 800 badminton racket is designed for advanced players looking for agile maneuverability in a headlight racquet. The series utilizes the thin-structured Razor Frame and Ultra Slim Shaft for reduced air resistance. To compliment this swift frame structure, the Sonic Flare System is built in with high modulus graphite at the top of the racquet and with the sturdy yet highly elastic graphite material M40X* at the bottom, generating high repulsion at impact. 
Following its success, Yonex received several requests for a lighter weight iteration of the NANOFLARE 800, the NANOFLARE 800 LT is only 78 gms (5U). Lightweight badminton racquets often have the disadvantage of less control due to lack of stability, however, by lining the top of the frame with Vibration Dampening Mesh (VDM), shuttle hold is improved for better control. The NANOFLARE 800 LT delivers maximum swing speed without giving up control.
*TORAYCA® M40X is a next-generation graphite fiber developed by Toray Industries, Inc., for the complex combination of both high strength and high elasticity.
INNOVATION
1. Sonic Flare System
The Sonic Flare System is built through a careful combination of high modulus graphite at the tip of the frame, and a strong yet elastic graphite, M40X, at the base of the frame. These graphite materials provide high repulsion for maximum shuttle acceleration, but the carefully calculated placement, volume and combination of the graphite materials also deliver stability and control.
2. Razor Frame
The Razor Frame was engineered to reduce air resistance by crafting a sturdy yet razor-thin frame. Compared to standard racquet frames, the Razor Frame achieves 11.5% less air resistance from all angles, resulting in faster swing and shuttle speeds.
3. ISOMETRIC™
Compared to a conventional round frame, the square-shaped ISOMETRIC™ frame extends the sweet spot both vertically and horizontally, generating a larger sweet spot by 7%*. ISOMETRIC™ technology continues to help the world's greatest players achieve global success. Developed over 30 years ago, ISOMETRIC™ is a Trademark of Yonex Co., LTD.