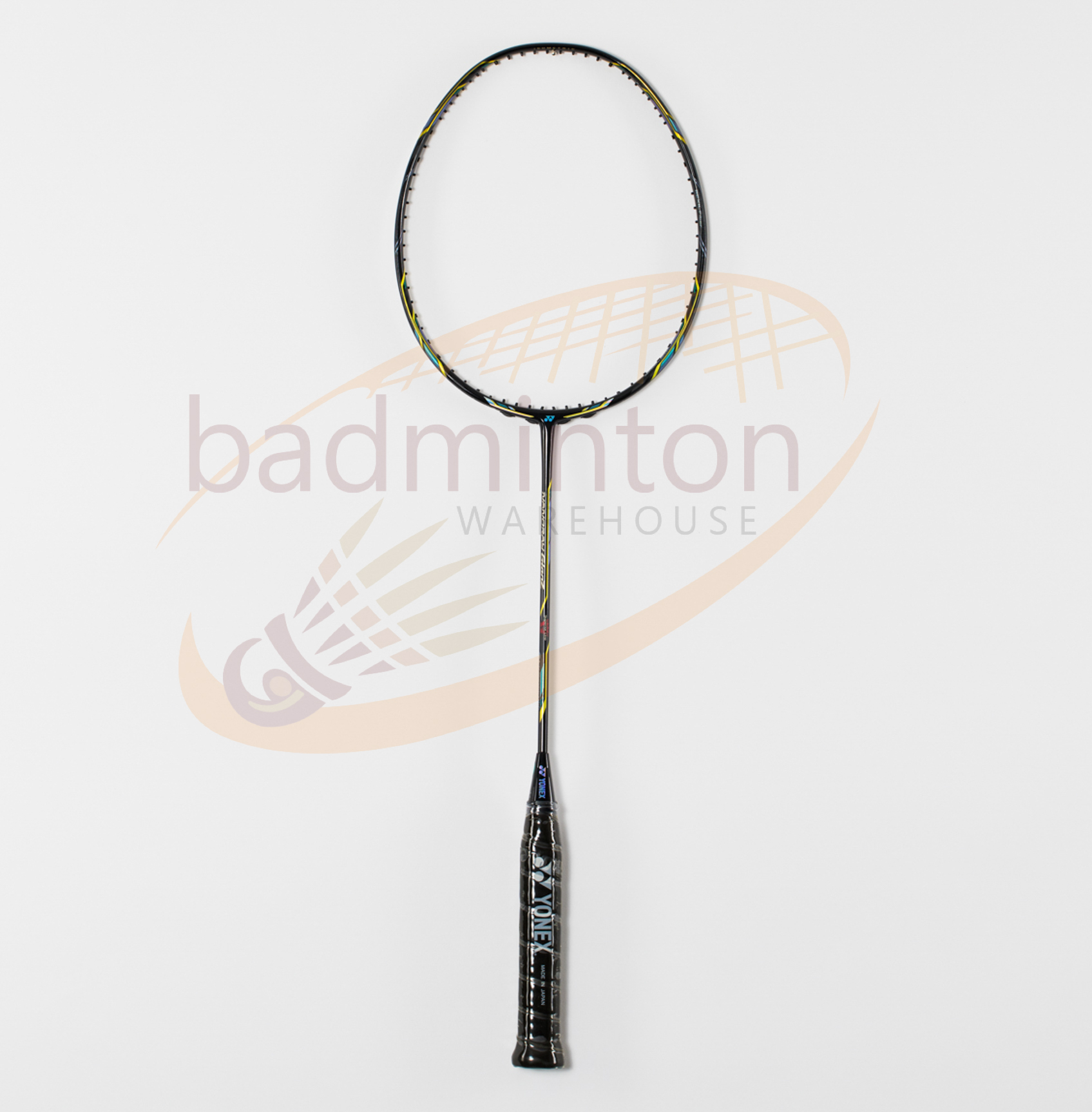 Yonex Nanoray Glanz badminton racket review
First Impressions
The
Yonex Nanoray Glanz badminton racket
stands out with the larger than normal head size giving it an unusual look. In the US, it is only available in 4U/G4 and feels quite light, maneuverable and forgiving. Like all other Nanoray badminton rackets, the Glanz is headlight. It also has a thin and extremely flexible shot. making it quite suitable for clears, lifts, and backhands. The max stringing tension of 22 lbs is a little disappointing especially given its high price tag. 
Smash - 7
Surprisingly good considering the fact it has a flex shaft and max tension recommendation of 22 lbs. The results were ordinary when tested with Yonex BG65, a soft feel string. Our experts felt their smashes, specifically of the cross-court variety lacked punch and depth. The results significantly improved when we switched strings to the BG80 Power. Our experts felt their smashes had more bite and the racket felt more responsive. The overall consensus is to use BG80 Power to extract maximum power from the Nanoray Glanz. 
Drop
 The drop is a difficult shot to master and execute and requires a lot of control. Despite a flexible shaft, drops were easy to execute for our experts, possibly due because the Nanoray Glanz's larger frame & maneuverability. The slice drop takes a bit of time to get used to perhaps of the ultra-flexible shaft 
Clear - 10
The Resil-Fiber and X-Fullerene technology in the Nanoray Glanz help achieve consistently deep clears. Our experts felt that the Nanoray Glanz is best suited to execute effective clears. None of our experts felt any fatigue even after several sessions of clearing suggesting this racket is extremely maneuverable and easy to handle. Backhand clears, which are typically the hardest, were much easier especially ones that are executed when the shuttle is behind the racket. 
Drive - 9
An absolute great badminton racket for drives. Our experts felt is was extremely easy to handle and maneuverable, even from the backhand. They felt they had that extra bit of time to counter opponents' attacking drives reducing errors. 
Defensive Lift -10
Accurate defensive lifts can be the difference between victory and defeat and can help prolong a rally and keep you in the game. half court lift, on the other hand, gives the opponent several possibilities of winning the point. The Nanoray Glanz badminton racket comes through with flying colors when executing the defensive lift. Our experts opined that because it has such an easy feel and smooth follow through, they were able to achieve a high level of accuracy with their lifts. 
Net Kill
Our experts had good success with net-kills given that the Nanoray Glanz is very light, maneuverable and quick. That said, lacked a lit bit of the bite that's required to angle the shuttle down on the opponent's court. All in all, though, this racket is adequate when it comes to net kills. 
Summary
Our experts felt that the Nanoray Glanz badminton racket is an underrated racket and should be on your shopping list if you are looking for a lightweight, maneuverable badminton racket with decent power. They felt that it makes up for a perceived lack of power with excellent ratings in other elements of the game. If you must have more power, consider the Voltric Glanz badminton racket. It has a similarly sized frame but has more of the qualities of a Voltric racket, head-heavy and stiff shaft.