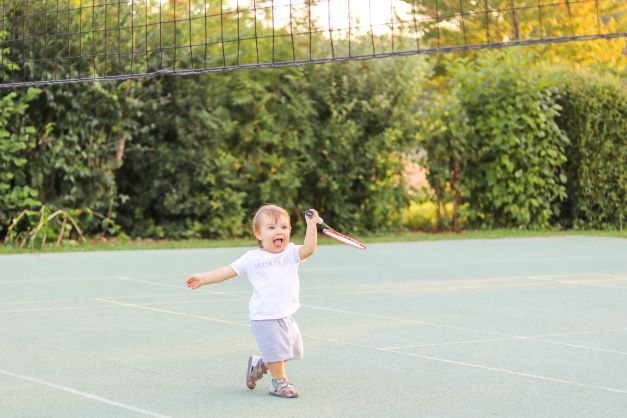 Why is badminton so popular? 
Players of badminton use rackets to hit the ball at their opponents. Badminton is one of the world's most popular sports due to its history of development and growth. Here are a few reasons why:
Easy to get set up and play!
Badminton rackets, shuttlecocks, and a net are a few of the basic items needed to start playing the game. Preparation of equipment when playing varies depending on whether the purpose of the game is for entertainment or competition. But ultimately, it is an easy setup and can be popped up anywhere! 
Those who play badminton for entertainment at home will not demand a lot from the game. To have fun with their family and friends, they don't even need a net. Therefore, they should purchase the best badminton racket that fits them and their budget, as well as badminton shuttlecocks that can be used by their kids. It is often set up in gardens or living rooms and a lot of fun can be had together!
However, it is a lot more serious for training purposes. Specific items are required, and they will have to be correctly applied according to the law of international badminton!
If they want to promote their full potential with badminton racquets, they have to choose the right one for their level of play. As an example, players who have a bit of experience will choose rackets according to the playstyle of the intermediate player, who will select the badminton racket that produces the strongest smashes. It is all very technical stuff when you're playing professionally - but definitely worth it!
It can be played anywhere!
As badminton can be played anywhere, like parks, amusement parks, and gardens, it's a popular free-time sport. It is also one of the reasons why many people enjoy playing badminton. Which is definitely not surprising!
An all-year-round sport
Unlike sports played only during the winter or summer. The sport of badminton can be played both indoors and outdoors so the weather does not affect it much. The weather will not be an issue for badminton players all year round. So stop sulking and start your next round!
No age limit!
Badminton is not a physically demanding sport, but skill is more important than physical strength. This means that anyone can play badminton, even children all the way to older people. What great diversity!
Good for your overall health
Similar to other sports, badminton is beneficial for health as well. There are numerous health benefits of it, including helping children grow taller, helping obese people lose weight, and helping the elderly avoid cardiovascular diseases and high blood pressure. It is definitely an all-rounder kind of sport and it is adored by millions all around the world!
As you can see, badminton is currently the most popular sport due to the reasons outlined above. Are you surprised?  In my spare time, I also enjoy playing badminton, which is a hobby of mine. See you on the court!